(+39) 0932 712 273

info@fondazionebufalino.it
Giuseppe Traina
Scientific committee member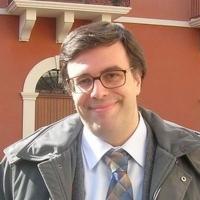 Catania, 1963
After classical studies, in 1987 he graduated in Modern Literature at the University of Catania, with a thesis on Leonardo Sciascia. In 2001 and 2004 he was admitted as Researcher of Italian Literature at the Faculty of Foreign Languages ​​and Literatures of Catania.
Since 2010 he is associate professor. In 2018 he was judged as a full professor of Italian literature. He currently teaches at the Special Didactic Structure of Foreign Languages ​​and Literatures of the University of Catania.
He has worked on several Italian authors from the eighteenth to the twentieth century (including, in particular, Leonardo Sciascia), on "writings of the self", on the history of Italian satire in verse, on "prison literature". He published the volumes The solution of the crossword. Leonardo Sciascia between experience of pain and resistance to Power (Salvatore Sciascia Editore 1994); Leonardo Sciascia (Bruno Mondadori 1999); In a destiny of truth. Hypothesis on Sciascia (La Vita felice 1999); Vincenzo Consolo (Cadmo 2001); The variants of the self. Intersections between life and fiction, from Lorenzo Da Ponte to Anna Maria Ortese (Salarchi Images 2008); A problematic modernity. Public truth and writing to hide in Leonardo Sciascia (Bonanno 2009); "Happiness exists, I have heard of it". Gesualdo Bufalino storyteller (Nerosubianco 2012) and Sicilians last? Three studies on Sciascia, Bufalino and Consolo. And beyond (Mucchi 2014).
He edited editions of D'Annunzio, De Roberto and Bufalino, conference proceedings, miscellaneous studies, anthologies. He has published critical studies and reviews in various literary criticism magazines. He is a member of the Scientific Committee of the Fondazione Verga di Catania and a member of the Association of Italianists (ADI).